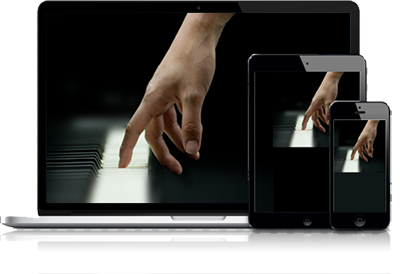 All-In-One Package



From an optimized website, to scheduling, to billing, to an online curriculum, Artistry of Music has you covered so you can focus on teaching music.





Mobile-Friendly



Our beautiful and professionally designed websites are mobile-friendly and combine the best first impression to new students with user-friendly features.





Start Your Free 14-Day Trial



We invite you to test drive Artistry of Music free for 14 days. No credit card required. Cancel anytime.


Why Musicians Love Artistry of Music



Jennifer Keeney, Flute - Private Studio





I have been using and enjoying my Artistry of Music website since January 2017. It has and continues to be a great resource and time saver for me and my students. One of my favorite features is the unique, collaborative community created among the Artistry of Music musicians. My site allows me to have a website for myself as an artist, for my teaching studio, for my master classes, and my store. The site is very secure, and people can schedule and pay for lessons and classes and purchase books and music online with ease. I highly recommend Artistry of Music and am sure that you will be very happy creating your site here and find many ways that it will be of value to you.

jenniferkeeney.com




Dr. Thomas Burritt, Professor of Percussion and Director of Percussion Studies at The University of Texas at Austin



 AOM has been a great asset to our percussion studio. The lesson tracker and curriculum builder has greatly improved ability to teach.
The ability for students to schedule their lesson times and calendar has greatly reduced our time with this issue each semester.  The inventory function really helps with tracking our large inventory of music and instruments, as well as tracking student checkout. 

UT percussion studio




Claire Vangelisti, Associate Professor and Voice Program Coordinator at the University of Louisiana at Monroe



The Artistry of Music team provides a premium web page service for performing artists and private studio instructors. As a free-lance musician and college professor, my website provides an online point of reference for me, my work, and my performing schedule. As a private studio instructor, the website allows me to schedule, invoice, and collect payment online: features that I began using over a year ago and can't imagine being without at this point. Other features such as group or individual emailing through the website, communication through video posts, and providing individual feedback to students are fabulous tools. AOM provide 24-hour support that have resolved any issues myself or my clients have had with the website in a timely manner. Additionally, their patience and kindness in helping with getting the site up and running was so impressive to me. I'm completely happy with this service.

clairevangelisti.com



Are You a Private Lesson Teacher?



Don't waste precious time building a complicated website, changing your calendar when students cancel, or calling parents to get paid for past lessons. Artistry of Music makes it easy to simplify and automate the administrative tasks of your studio.




Are You a Music Festival?



As the organizer of a music festival, your organization depends on you to attract the best musicians and audiences each year, as well as organize auditions, registration, housing, and ticket sales. Artistry of Music streamlines your job so that you can focus on the artistic vision of your festival.




Are You a School Music Program?



As a school band/choir/orchestra director, you already have to do so many things not related to teaching music. Artistry of Music simplifies those administrative tasks like event calendars, parent communication, and student fees so you can focus on what matters most: growing tomorrow's musicians.




Are You a University School of Music?



As a university school of music leader, your students and faculty depend on you to create an environment in which they can focus on teaching. Artistry of Music streamlines your website, events calendar, room scheduling, and video-based pre-screening for applicants.